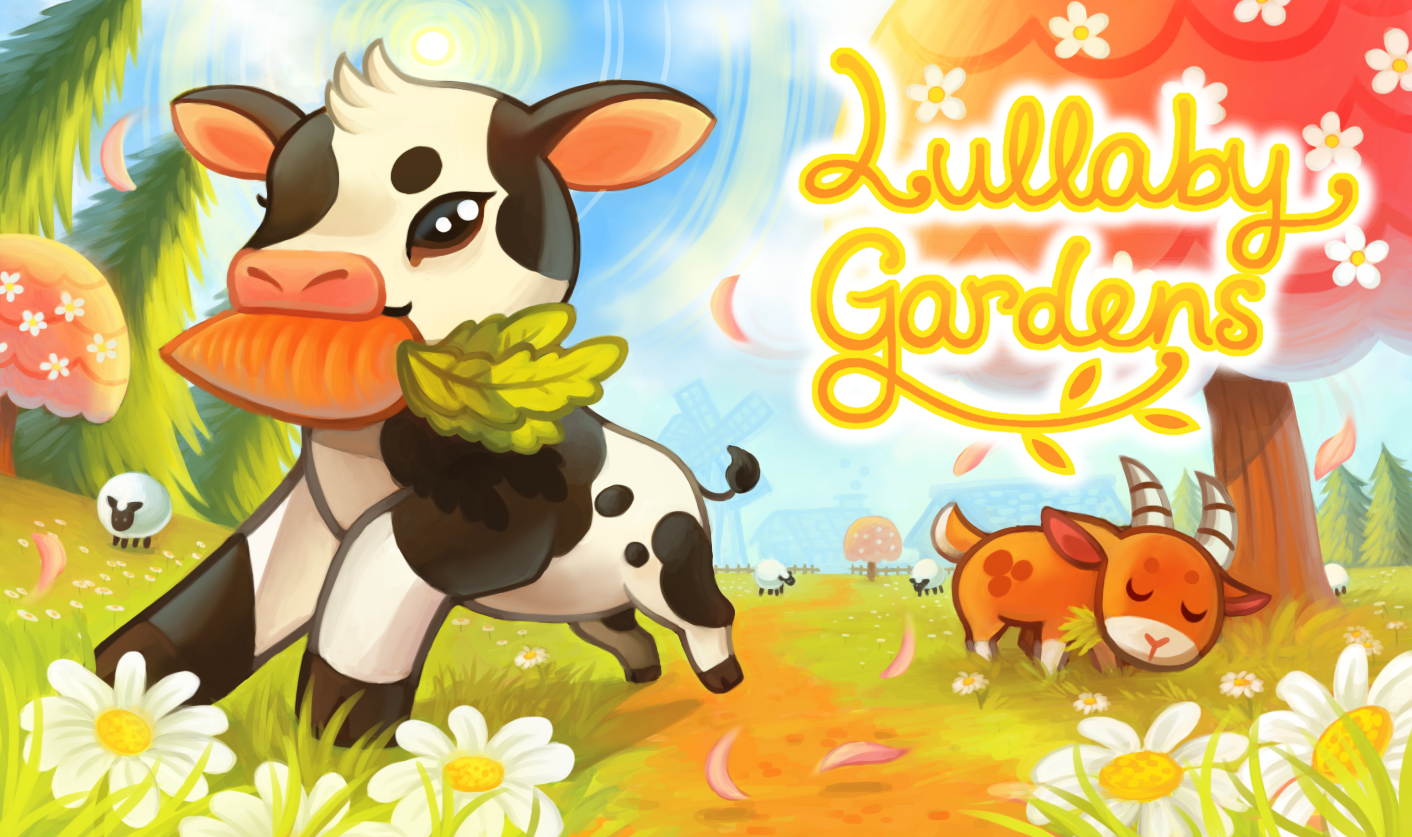 Lullaby Gardens
A downloadable game for Windows
Lullaby Gardens is a cute shopkeeper and farm simulation RPG for PC. The game is inspired by Harvest Moon, Recettear and Rune Factory.

Lullaby Gardens is currently in Alpha, which means that bugs and crashes may occur. We'll be updating the games frequently to fix any issues and to add new features.
Features
Run your own shop! Collect goods and stock your shop to attract villagers in. Haggle your prices with the villagers to make a higher profit.

Grow more than a dozen different type of crops.

Raise animals such as cows, goats, ducks and chickens!

Craft roads and furniture to decorate your farm and your shop the way you want to.

Help the villagers through various quests to unlock new areas and features.

Explore a procedurally generated mine to find new ores and gems.

Catch bugs and raise bees to make your own honey!
Report bugs, look for help and suggest ideas for the game on our Discord channel ~ https://discord.gg/2mMEKvx
Website : http://dadaistudios.com/
Steam : http://steamcommunity.com/sharedfiles/filedetails/?id=844012719
Facebook : https://www.facebook.com/DadaiStudios/
Twitter : https://twitter.com/DadaiStudios
Download
This game is currently unavailable